Blog
Lazing Along the Loire
Still hot, now it is raining and we have humidity like Iowa. When I am sitting on my motorcycle at a stop light, between the heat of the day and the heat coming off my engine, I feel as though I am cooking. While Austria and her wines offer a variety of great wines for cooling off, as we discussed they have some weird names. Where can we go to get some grapes we have heard of? How about Northern France, land of wine and food?
Emptying into the Atlantic Ocean and beginning almost 200 miles away, more than half way across France, the Loire Valley is home to over 50 different distinct wine regions. While wines from the vast majority of these regions are nearly impossible to find in the US, there are some very famous ones that are readily available. Muscadet-Sevre et Maine, Chinon, Vouvray, Sancerre, all very French names and famous amongst wine drinkers. The names may be very confusing, but the grapes for the most part, are not.
Starting on the Massif Central, the high plain in the center of France, the Loire first runs into the regions of Sancerre and Pouilly Fume. The white wines from this area, based on good old Sauvignon Blanc, are the bread and butter of these two appellations. While red Sancerre does exist, made from 100% Pinot Noir, the clean, mineral driven white made from Sauvignon Blanc with a gorgeous fresh grass nose is the perfect complement to asparagus. This vegetable is known amongst wine professionals as the killer of most wines, but Sancerre cozies up to it and tames its sulfurous compounds.
Following the lazy flow of the river towards the Atlantic we go past the city of Orleans, famously sieged by Joan of Arc, and around a big bend finally reaching Vouvray. This is the spiritual home of Chenin Blanc. As recently as 2006 there were 13,000 acres of this grape planted in the US where it is unfortunately relegated to sprucing up box wines due to its high yields and intense acidity. In South Africa this workhorse has been lovingly adopted by its southern-most outpost. Here it can make wonderfully crisp wines or insipidly flabby swill. In the Loire it creates poetry in a bottle whether it be bone dry, bubbly, medium sweet, or moelleux (Desert Sweet).
Just a little further and we hit Chinon and Bourgueil, home of Cabernet Franc. This is one of the parent grapes of Cabernet Sauvignon along with Sauvignon Blanc. Cab Franc adapts well to the cooler climate of the Loire Valley and creates fresh rosés, sparkling wines and medium bodied reds with beautiful raspberry notes and smooth tannins that lend structure without the bulk sometimes created by its more famous offspring.
The farthest eastern reaches of the Loire as it empties into the Atlantic is home to one of the least known grapes in this massive growing region, Muscadet. Also known as Melon de Bourgogne, Muscadet is the name of the grape, the wine and the delineated growing region. Makes things kind of easy as this is pretty much the only place in the world where this perfect pairing to oysters and other shellfish grows. The stunning, taut acidity resulting in an almost saline character in the wine acts as a perfect complement to lighter seafood.
The garden of France, the summer home of royalty for centuries, the Loire valley is more than this. Beyond the many chateaus that grace its shores, the Loire valley is home to more than 50 varieties of great value wines. With 5 important grape varieties spread across almost 200 miles of vineyards, this region of France is well worth exploring. Indulge yourself and experience the joys the Kings of France have known for years and take a leisurely trip down the Loire as we sample some of these great selections this Friday in our wine class. Be sure and register on our web site as these classes do fill up quickly. And if you can't make it try some of these: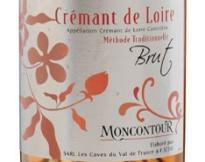 Chateau Moncontour, Cremant de Loire, NV, This beautiful cremant has youthful aromas of raspberry tart, strawberry/rhubarb pie, floral, and toast notes on it. Its creamy mousse and delightful aroma replays on the palate that refresh like a freshwater stream. Drink it as an aperitif or pair it with mussels. Only 14.99!!! Will be discounted at class.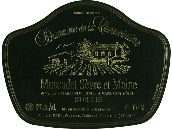 Domaine de la Chauviniere Muscadet Sevre et Maine Sur Lie, Fashion moves in cycles and just now this 70's classic is making quite a comeback. Muscadet exports are on the up. This single-estate Muscadet has great ripeness to the fruit but remains deliciously crisp and dry. This is the perfect aperitif/fish wine. Only 10.99!!! Will be discounted at class.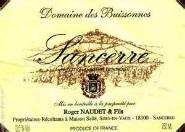 Domaine des Buissonnes Sancerre, Trying to find a really good Sancerre under $20 a bottle is nearly impossible. Look no further, you cannot beat the value and quality of this wine. Aromas of lime zest and a hint of lemon jump out of the glass with a refreshing minerality keeping the fruit in balance. Equally lively on the palate, there is a rich core of cool ripe citrus and flinty finish from the chalky and silex soils. Only 19.99!!! Will be discounted at class.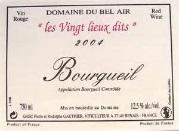 Domaine Du Bel Aire, "Les Vingt Lieux Dits" Bourgueil, This wine reveals an intense and profound ruby hue. Scents of intense black fruit accompanied by slightly earthy notes gently fill the senses. The mouth is full and concentrated, not at all cumbersome with no bitterness. Everything here is pure, intense, fine fruit. The persistence of the finish causes an incomprehensible desire to return for more.Only 16.99!!! Will be discounted at class.
~ Randy Freeland ~
Prices good through 8/12/15.
Champagne Chillers

This week has demonstrated that summer is definitely here and for me nothing cools me down better than a great glass of Champagne. At this point, I would like to explain that I am not being a snob, simply referring to actual Champagne. I understand that many people are now just exhorting under their breath, "It's just sparkling wine from France" but this isn't true. When the word Champagne, not by the way "California Champagne" such as Korbel or Andre, is on the label you are getting some guarantees about the product you are drinking.

 

First off, yes, Champagne is a sparkling wine from France, but even in France not all sparkling wine can be designated Champagne. There are very specific rules by which champagne must be made that govern everything from the grape type to the amount of pressure used in the press all the way through how long it must be aged. It is these rules that guarantee the product in the bottle. While there is no argument that there are innumerable great sparkling wines made elsewhere, none of them come with the same promise as Champagne.

 

The grapes of Champagne are mainly Chardonnay, Pinot Noir and Munier. There are 4 other grapes allowed, but they are very seldom used. Most Champagne is a blend of at least two if not all three of these grapes. My favorite style of Champagne is the "Blanc de Blanc" variety which means the wine is made from 100% Chardonnay. Other styles include Blanc de Noir, which is a Champagne made from just the red grapes Pinot noir and Munier, and Rosé.

 

The one word people most associate with Champagne is Brut. This word confuses a lot of people as they don't know what it means, but their wife told them to get a brut. Well, in Champagne Brut is a guarantee of a dry style wine. Elsewhere this isn't necessarily true as many other sparkling wine producing areas haven't the same regulations as Champagne. On a related note, if you thought you liked a wine dryer than Brut because that Extra Dry bubbly you had was so good, you were bamboozled. Extra Dry is actually a little sweeter than a Brut. Dryer than Brut would be Extra Brut, Brut Zero, Brut Sauvage, and Ultra Brut.

 

Another, very important guarantee, from Champagne is that the wine is going to have a minimum ageing period of at least 15 months before release. What this means is that even though it has blazing high acidity, the extended contact with the lees (the dead yeast cells left from fermentation) soften the wine and lend a creamier mouthfeel and a slight bready or biscuity note that is the hallmark of Champagne.

 

Whichever style you decide to try or you have picked as your favorite, please keep in mind when someone asks if you want Champagne or another type of bubbly, they aren't being pretentious, they are just trying to get you what you want. Try one of these new great arrivals:

 

Marc Hebrart Premier Cru Champagne, A very elegant Champagne that has a fine mousse, with a lovely, fine and biscuity character on the nose and palate which lasts through to the finish. This delicious Champagne should be chilled, not iced and is perfect for celebrating great occasions. 43.99!!

 

Geoffroy Expression Premier Cru Champagne, 92 Points Wine Advocate, "...totally alive in the glass. Vibrant and delineated, the Expression bursts from glass with dried pears, flowers, almonds and Chamomile. ...the Expression is all about texture and volume from the red grapes, which give tons of richness without detracting from the wine's essential energy, tension and pure drive. A crystalline, layered finish rounds things out beautifully. This is a great showing from a wine loaded with class." 45.99!!

 

Pierre Peters Grand Cru Blanc de Blanc Champagne, This is blow-your mind Champagne! Crystalline, jewel-like firmness and immense depth gives this 100% Chardonnay Champagne a Krug-like profile nearly unique among Blanc de Blancs. Naked, perfectly formed flavors of fresh cream, ginger and the pale, mineral intensity of chalk. With flavors that last for minutes, the terroir expression is stunning. Sale 59.99!!

 

 

 

~ Randy Freeland ~

 

Prices good through 7/8/15.

Marlborough not Marlboro, Kiwis Instead of Cowboys

Admittedly, the small flightless bird known as the Kiwi is not going to be nearly as helpful at corralling your strays as the famous cigarette spokesman, the people of New Zealand could be. Granted, they raise lots of sheep, not cows, but at the end of the day their winemaking skills will be greatly welcomed.

 

Probably New Zealand's most famous region is Marlborough. This region is located on the northern tip of the large southern island of New Zealand. Although wine has been made in New Zealand almost since it was settled, the first vines weren't planted in Marlborough until 1973. Similarly to California, it wasn't until the 60's that the Kiwi people realized they could make high quality wine.

 

The Marlborough region has a climate that would be equivalent to that of the Loire Valley in France which is close to the northern-most limit of grape growing. Coincidentally, one of the top white grapes grown in the Loir Valley is Sauvignon Blanc. I can't say whether or not this fact came into play when the choice was made to plant Sauvignon Blanc in Marlborough, but it seems to have been a good choice as New Zealand has become a go to for Sauvignon Blanc lovers.

 

Because of its southerly latitude, New Zealand enjoys very long days during the summer. This results in lots of sunshine to ripen the grapes and cool nights to retain the crisp acidity that characterizes New Zealand Sauvignon Blanc. With its ample rainfall, Marlborough grape growers actually had to develop ways to control too many grapes and harvest them all. This combined with the relatively low population of the island has led to large scale use of mechanical harvesters that are much more efficient than picking by hand. This speed has enabled producers to create a very fresh style of wine that has become a big hit worldwide.

 

The freshness of New Zealand Sauvignon Blanc with its grapefruit and sometimes tropical fruit flavors combined with vibrant acidity and a pungent herbal nose that reminds one of jalapenos makes for a great summer sipper. Fantastic with fresh cheeses such as Chevre and one of the few wines that pairs well with known wine killing vegetables such as asparagus and artichokes, New Zealand Sauvignon Blanc is a must have on the summer dinner table.

 

Try some of these great selections with the recipe selections available in our "World Wine Tour" section in the store.

 

Matua Sauvignon Blanc, A distinctive and aromatic Sauvignon Blanc, delivering bright and lively gooseberry and passion fruit characters with a hint of lime. The palate is well proportioned with refreshing tropical flavors that linger on the seductive finish. Sale 7.99!!!

 

Mud House Sauvignon Blanc, "Our vintage 2014 classic Marlborough Sauvignon Blanc is blended from vineyards across Marlborough to capture all the flavours that this region is famous for. Focused and concentrated palate with crisp grapefruit acidity and bold tropical flavours." Winery Notes. Sale 12.99!!!

 

The Crossings Sauvignon Blanc, "There's a place in Marlborough, New Zealand, where early pioneers cross the fast-flowing Awatere River. This is where we grow The Crossings wine – keeping alive that spirit of discovery. With distinctive elegance, our award-winning wines express the intense fruit and mineral flavours that make Awatere Valley wine such a rewarding experience." Winery Notes.Sale 10.99!!!

 

 

~ Randy Freeland ~

 

Prices good through 6/10/15.

Back Beyond the Bottle

The full moon wanes as the crickets play their minuet announcing the coming night. The heat of the day fades as you are enveloped by the darkness broken only by the candlelight on the al fresco dinner table. You and your partner gaze deep into each other's eyes imagining the future and thanking the Almighty for the blessing of this person sitting across from you as the waiter tears open the flap on another box of your favorite Portuguese red blend… The waiter does what!?! (On that last part I imagine I hear a record scratching like in the movies.)

 

True, nothing replaces the romance of a bottle, but haven't we been told our whole lives that it is what is inside that counts? Almost every day we are confronted with customers that refuse to save money by buying wine in boxes because of their poor reputation. This occurs even when we show them the same wine in a bottle that ends up costing them twice as much. Economically this doesn't make sense, but the reputation of box wine has been sullied to such an extent in the American brain. Not only this but wine is still viewed as a special occasion beverage by Americans as opposed to the Europeans for whom it is as common as soda pop.

 

Now before we go further I must make a distinction. It is true that the sub-par reputation of many box wines have been earned over the years by those 5 liter behemoths that are bladders filled with the leftovers of real wineries with some of them containing apple wine and natural flavors. This is the wine equivalent of a 'mat shot'. (If you don't know what this is, ask your bartender but don't order it!) This is not the topic of this conversation.

 

What we are discussing is what is called the 'premium' box wine category. This category was started in 2002 with the release of Black Box and over the last couple of years has experienced explosive growth. These are wines that are often sold in bottles but have been put into plastic bladders in three liter boxes, not the five liter of yesteryear. This allows customers to enjoy a premium wine at a reduced price.

 

There are a couple of reasons that box wines are less expensive than their silica clad compatriots. First of all, glass is heavy. The packaging materials for a box of wine weigh only a fraction of one bottle and there are four bottles in most premium box wines. The packaging of box wine is usually about 4% of the weight of the overall unit as opposed to up to 75% in traditional wine bottles. This means less overall weight by volume of wine which relates to lessened shipping costs. In addition the raw materials for the packaging are just cheaper.

 

There are many benefits to the consumer besides a reduction in price though. The main benefit is the simple fact that current box wines have a spigot preventing the oxidation of the wine after opening. This is in stark contrast to the first patented box wine in 1965 that required the consumer to cut the corner of the bag and reseal it with a special peg. This allows an open box to last for up to six weeks. The packaging also allows for easier transportation for camping (Colorado is one of the biggest box wine consuming states in the US) and a lower amount of trash resulting in a greener package.

 

So when you get ready to head out camping this weekend or are having a big party, ditch the corkscrew and try one of these alternative packaging wines:

 

Alandra Branco, We have combined the best selection of unique local grapes to produce this wine. Blended and bottled by Esporao. The diversity of its origin determines the freshness, balance and versatility of this wine. The Alandra wines result from the diversity and uniqueness of Portugal's grape varieties and our winemaker's creative and contemporary approach. We made this wine for daily meals, to be shared along with creamy cheeses, tuna salad, grilled fish, or tempura. One of my personal summer favorites. 
Just 21.99!!

 

Shania White, This is a winner of a wine made by the producers of such famous Spanish wines as Juan Gil and Clio. A delicious wine made from Grenache Blanc grapes. Wines made with this grape are characterized by high alcohol and low acidity, with citrus and herbaceous notes. The white is bright & flavorful with fruit notes of melon and apple. Easy drinking and full of summer. Only 22.99!!

 

La Quercia Montepulciano d'Abruzzo, This Montepulciano is a great example of what can happen when you match low-yield winemaking expertise with a prolific growing zone, and constantly cut, cut, cut back the vines. Made by winemaker Antonio Lamona, the result is one of the best quality, most expressive and balanced Montepulcianos around. One of my favorites in the bottle, now available in the box. Bargain at 27.99!!

 

 

~ Randy Freeland ~

 

Prices good through 7/1/15.

Piedmont Palate

Everyone knows Tuscany and her Chianti. The Veneto has some of the most popular wines drunk in America, Pinot Grigio, Soave, Prosecco. Puglia is the largest bulk producer in Italy with many of her wines becoming more and more popular such as Primitivo. Even Abruzzo is gaining some traction with Montepulciano d'Abruzzo. It seems, however, that Piedmont gets short shrift in this area.

 

Piedmont, whose name literally means foot of the mountains, is at the north-west corner of the country. Amongst serious wine enthusiasts, Piedmont has long been known for some of the greatest wines Italy has to offer, Barolo and Barbaresco. Both wines are known for their power and ageability, but are in the upper echelons when it comes to price.

 

Admittedly, there are very expensive Chiantis but there are also many very good ones under fifteen dollars. It is a challenge to find a drinkable Barolo for less than fifty dollars and many are sold in the many hundreds of dollars range. What about wine for the rest of us without the winning Billion Dollar Bracket? It is for us the following wines exist.

 

Enter Barbera. Not Barbara, no Jeannie here. Barbera was once known as 'the people's wine' due to its versatility and abundant production as it is the third most planted dark skin varietal in Italy. It can produce a dazzling variety of wines from light, bright wines brimming with wonderful acidity and cherry notes to examples with more dark fruit characteristics and oak that require cellaring. The best part is that it is easy to differentiate between the styles. Under $16 no oak and lighter, over $16 bigger wine with oak. Simple!

 

The reason there is so much Barbera is that all of the best spots in Piedmont are covered with Nebbiolo, the grape used in the production of Barolo and Barbaresco. The lesser sights are planted to Barbera and Dolcetto whose name means little sweet one. While the lighter style Barbera and Dolcetto are my go tos for lighter tomato based dishes, the whites from Piedmont shine with seafood. The high acidity and delicacy help wash away the grease of frito misto without overpowering the delicate interiors.

 

Find these wines highlighted in our new "Tour of Wine" section. With them you will find recipes to pair perfectly with each.

 

Paitin Elisa Roero Arneis, The nose shows bakery-like aromas of sweet almond and springtime honeysuckle. This is a full-bodied version of Arneis, probably because of extended sur lie aging, yet it's a fine-boned wine. The palate shows white – yellow fruits in an almost tropical fashion…all the beautiful qualities you look for in a perfect white wine. Only 16.99!!!

 

Paolo Manzone Dolcetto d'Alba, The color is an intense ruby red, with purple reflections. The nose has a rich floral scent that is reminiscent of berries, which carries through to the palate. Just 16.99!!!

 

Cascina Ballarin, Cino, Langhe Rosso, Made from the three classic grapes of Piedmont: the noble, elegant, and penetrating Nebbiolo, the powerful Barbera, and the fruity Dolcetto. The wine comes from favored vineyards and old vines (up to 40 years old). The result is an amazing bargain: lush fruit made in a clean, snappy style that refreshes without sacrificing nuance and complexity. 
Only 13.99!!!

 

 

~ Randy Freeland ~

 

Prices good through 5/13/15.